Our bodies are being colonized by bacteria from the moment we are born. This growing ecosystem inside us is not only the source of much needed nutrition, but a necessary defense against invaders. How do you keep your troops ready? How do you maintain this oh-so important front line?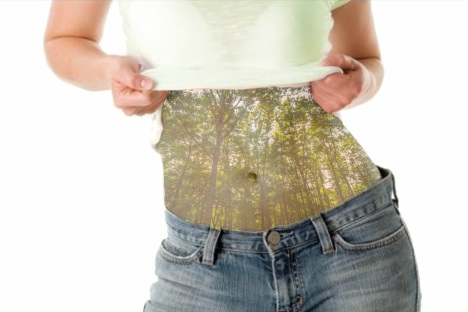 For anyone who lives near a wooded area, we know firsthand that forests are filled with bugs. The Amazon rainforest has 25-30 million species of insects alone, and they vary incredibly. They come in every color and do a huge array of different things. They eat anything and everything, swim, fly, and creep. In short, bugs are amazing. And they are VERY necessary.

What we are slowly learning is that our own bodies are like forests in this very same way. We are living ecosystems filled with bacteria. 500 species have been discovered so far1. Each of our bodies from the moment we are born is being colonized by microbes (bacteria, viruses, worms, and eukaryotes) of all kinds with their own niches to fill and benefits to offer. An adult human can carry 3-5 pounds of bacteria2 in their digestive system. Without this bacteria we would die. We could not breakdown our food, generate vitamins (e.g. B7 and vitamin K), or defend our bodies against invasion.

Who are these tiny superheroes that protect us? They are the beneficial bacteria Bifidobacteria, Lactobacteria, Propionobacteria, physiological strains of E. coli, Peptostreptococci and Enterococci. Together they create a thick barrier along the inside of our intestines keeping our exposure to the outside world tightly controlled. They feed and care for the cells of our intestinal lining. They fend off parasites and outside bacteria by producing antibiotic-like substances. They even neutralize chemicals like phenols and nitrates1. Foods like wheat and dairy are easy to digest when our beneficial strains are in good working order. Over 80% of the serotonin we need to regulate our moods and sleep are produced in a healthy gut. New studies are showing that having healthy bacteria fends off obesity as well.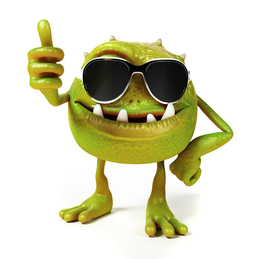 Besides the beneficial bacteria inside us, there are opportunistic bacteria. These bacteria can be quite harmful in the wrong amounts. The opportunistic bacteria include Bacteriods, Peptococci, Staphylococci, Streptococci, yeasts and many others1. They cause serious damage when left unchecked. They make us sick and give us fevers, create gas and bloating, and breakdown our own tissues leading to Leaky Gut Syndrome.

So we should kill the bad bugs, right? Develop antibiotics that target the opportunistic bacteria and eliminate them from our digestive systems forever. Not at all. It's easy to demonize these strains of bugs. We've waged war on them with antibiotics and antibacterial hand soaps, but these bacteria have their own contributions to our systems - many of which we don't know about yet. The infamous H. pylori bacterium proposed to cause peptic ulcers has also been linked to improved immune response and protective acid production in the stomach - and it's going extinct in the American microbiome thanks to antibiotic warfare3. The lesson is not to eliminate the "bad bacteria" and create problems for ourselves we didn't know could exist, but to promote the good bacteria and therefore create balance. When the beneficial bacteria are in good form, they keep the opportunistic bacteria in line.

How do you know if your bacteria are out of balance or not? What does an imbalance in bacteria even look like? We can't tell at a glance if we're full of the wrong bugs. Or can we? Lack of good bacterial boarders has a host of tell-tale symptoms. When our bacteria are out of balance there are specific things that do not happen. Our intestinal walls are not maintained. Just like our hair or our fingernails, the intestinal wall will grow and shed dead and damaged cells. These intestinal cells (enterocytes) get sick and die at a consistent rate and are replaced by healthy cells. This process is uninterrupted in a healthy gut. However, when the bacteria are out of balance, these cells are not cared for and get sick - lacking digestive enzymes and growing cancerous before they are sloughed off. Gaps develop between the cells and undigested food proteins can directly enter our blood causing autoimmunity disorders like endocrine disorders, food sensitivities, allergies, eczema, and Celiac disease. Underproduction of serotonin by our gut causes depression and mental disorders. Other disorders linked to intestinal imbalance include dyslexia, autism, Crohn's disease, ulcerative colitis, chronic constipation, anemia and other nutritional deficiencies, ADD and ADHD1, and it doesn't stop there. That's what bacteria imbalance looks like.

Creating a well-functioning ecosystem is not just smart in terms of preventative medicine, but looking at the list of ailments above, it's vital to your health and activities of daily life. And if that wasn't enough of a reason to be concerned, consider this: you pass on your bacteria to your children. When your children are born, their first bacteria are the ones they encounter in the birth canal. If any disease you have is caused by imbalance in your bacteria, your children will very likely have it as well, and it will be worse. Take for instance, a woman who has a few seasonal allergies (minor imbalance) has a daughter. The daughter develops asthma and has some mild food allergies that give her eczema (moderate imbalance). The daughter then has a child who develops dyslexia or autism (major imbalance).

The good news is that imbalances in the gut can be corrected. These seemingly unavoidable "inherited" diseases can be prevented and even cured.

1. Probiotic foods and capsules. Reinforce your beneficial bacteria by taking hefty doses of probiotics. When buying them in capsules, the refrigerated kind are best. Live cultures of sauerkraut, pickles, kimchee, kombucha, yogurt, and kefir must be eaten daily, and you can make them at home.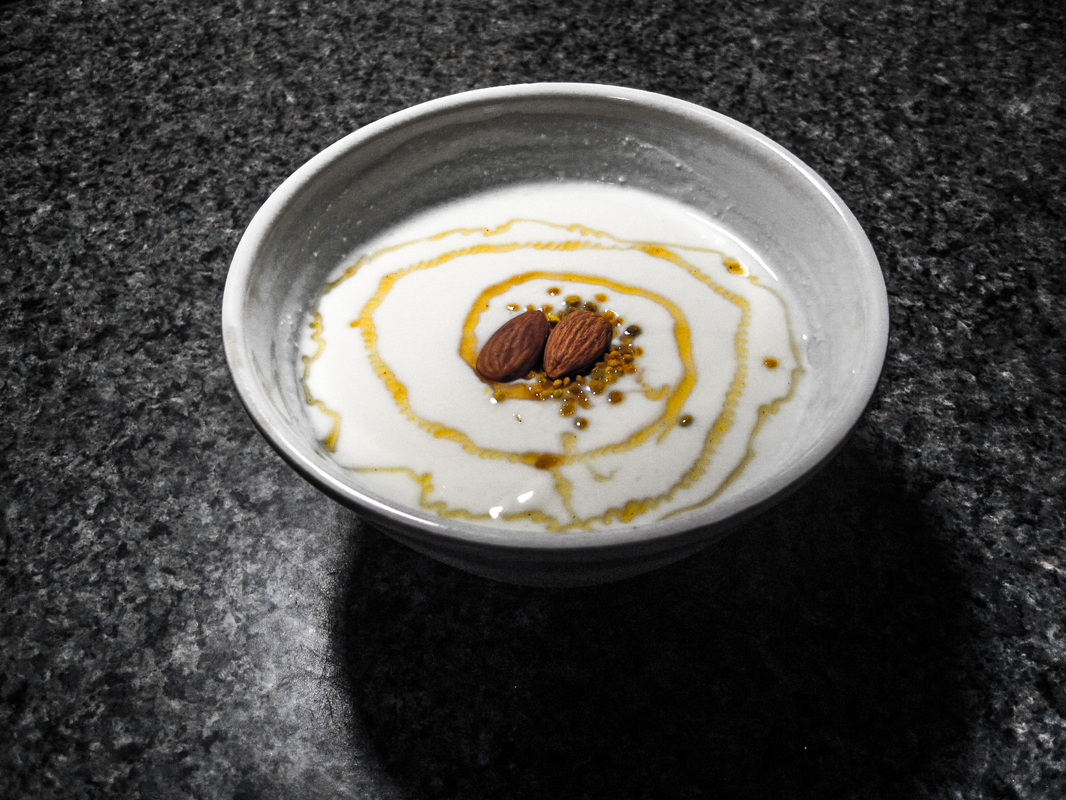 2.
Avoid starchy sweet foods.
Starchy sweet foods encourage overgrowth of the wrong bacteria. Processed foods, cookies, cereals, cake, pasta, bread, crackers, pastries, and potatoes are just some of the examples of the kinds of foods you need to eliminate from your diet to rebuild your beneficial bacteria. People with insatiable cravings for foods like this are completely out of balance. Sugar addiction is reinforced by the bacteria it feeds and can be very hard to change without determination1.
3.
Drink homemade broth.
Broth made from grass-fed animals and pasture raised poultry is loaded with vitamins and minerals that are essential to a digestive system in distress. It has long been a cure-all food for the sick in many cultures. It will soothe the gut lining and provide ample nutrition that is easily absorbed even by the most damaged intestines1.
4.
Have more exposure to more kinds of bacteria.
Children who grow up on farms have stronger immune systems and less allergies. Pets will expose you to more bacteria as well which is why pet owners have stronger immune systems. People who live life outside the protective bubble of hand-sanitizer and plastic sheeting will live longer, healthier lives. Eat a little dirt - it's good for you.
Other things you can do to bring your bacteria back into balance include: using less chemicals around the house, not eating chemicals like artificial sweeteners and processed foods, ditching antibacterial soaps and detergents which encourage resistant strains of bacteria, avoiding unnecessary antibiotics and taking probiotic courses after necessary ones, avoiding meats raised on antibiotics, getting plenty of fresh air and exercise, sunlight, and of course, less stress!1 Meditate by imagining yourself walking in a fresh, green forest full of life in perfect balance, and when you come across the insects that make it possible, your newfound appreciation will fill you with joy!
Dr Casey Swann is a chiropractor at Cold Spring Healing Arts. She is a certified Gut and Psychology Syndrome clinician and specializes in Active Release Technique. She graduated from Southern California University of Health Sciences in 2012. Visit her online at
www.swannchiro.com
.
Resources:
1.
Campbell-McBride, Natasha. Gut and Psychology Syndrome: Natural Treatment for Autism, Dyspraxia, ADD, Dyslexia, ADHD, Depression, Schizophrenia. Nov 15, 2010. Chapters 2-4.
2.
Stat, Nick. FYI: How Much Bacteria Do People Carry Around? Popsci.com. Sept 14, 2011. http://www.popsci.com/science/article/2011-09/fyi-how-much-bacteria-do-people-carry-around
3. Pollan, Michael. "Some of My Best Friends Are Bacteria."
NY Times
. May 19, 2013. pg MM36.
Please share this article with someone you think needs to know!